When:
2022-10-19T00:00:00-04:00
2022-10-20T00:00:00-04:00
Where:
Gallery 444
444 Commercial St
Provincetown, MA 02657
USA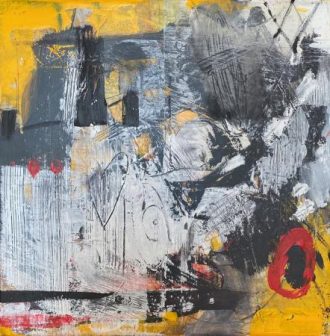 Vicki Vinton & Artists at Gallery 444 PTown
October 19 – 26, 2022.
Opening on Friday night.
About the Artist
Vicki Vinton is an American painter and sculptor living and working in rural Pennsylvania.
Vinton grew up in Wilmington Delaware the youngest of three in a household ripe with creativity. For her It was a time of Easy Bake Ovens, sewing machines, popsicle sticks, and Sobo Glue.
Vinton emerged on the art scene via a curiosity filled and adventure infused ramble that took her to the University of Denver and the mountains of Colorado where she studied art and philosophy. In her sophomore year she enrolled in the Semester at Sea program, where her love of travel crystalized. Back on land, she continued art studies at the Pennsylvania Academy of the Fine Arts, studying "the figure" with Bruce Samuelson and "color theory" with Murray Dessner. At this time, she also attended the residency program at The Vermont Studio School. Her creative journey continued at Longwood Gardens where studying ornamental horticulture and design led to a seven-year career in landscape design and installation, as co-owner of Pan's Landscaping. Infused with a finely tuned sense for color and form in several disciplines, and an adventurous outlook, she began a twenty-year career in the Faux Finishing Industry as Vicki Vinton Inc. Her mural and decorative work is evident in many remarkable homes and businesses on the East coast and Internationally.
Today, her paintings manifest energetic surfaces, a skillful use of color and an earthy curiosity. The unique quality of her painting blends a knowledge of art history and the fine arts with a vast array of technical skills learned from the applied arts. The finished piece is a record of the process. For her, discovery arises from measured deliberation, reaction, spontaneity and chance.
Surface material mood
My paintings are a journey.
The beginning is loose and experimental with texture and movement. My materials are varied. Some hold marks; others glide with transparency. I often forage. I stoop, picking up tools that Mother Nature, or humans beings, have left me. I cart them back to my studio, lay them out, and wait to see how they want to be used.
The mid journey is a process where my thoughts, hands, and body are equal partners. It is the tactile way of communicating that liberates a relentless curiosity, and a restless mind. The methods match the pace of my thinking. Some days thoughtful. Some days frantic. It is an emotional action and reaction.
In the end I seek a balance of beautiful and uncomfortable. This quest fires my imagination.
A paradox of intuition fuels my work. My gut tells me to push the images to unknown places. My intuition says sit chill; build on what you know. The finished work is a push and pull.
A painting invites you, and sometimes provokes you, into the world of the painter…. welcome
Contact:
vrvinton@me.com
302.652.0271