When:
October 20, 2021 @ 10:33 pm – 11:33 pm
2021-10-20T22:33:00-04:00
2021-10-20T23:33:00-04:00
Where:
Gallery 444
444 Commercial St
Provincetown, MA 02657
USA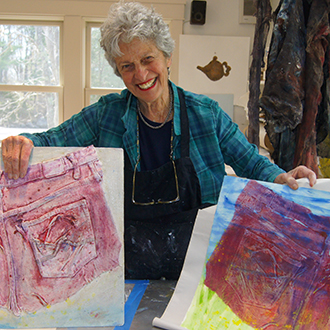 Mary Ann Wenniger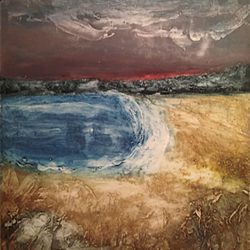 Artist, teacher, author, Mary Ann de Buy Wenniger is a well-respected art dealer and gallerist of forty years in Boston, Rockport, Provincetown and now co-owns Wenniger Cottage Gallery and Print Studio in Gloucester, Massachusetts. Mary Ann studied Art history at Boston University and New York University. She received an M.A. in art education from Harvard and a M.F.A. from Vermont College. Mary Ann learned printmaking at the Radcliffe Institute and DeCordova Museum, and is a self-proclaimed course junkie delighting in learning new things. Mary Ann was one of the first artists to experiment with the collagraph during its genesis in the 1960's when polymer glues were developed that make it possible to create permanently adhered collaged plates and print them on rag paper using an intaglio press. She purposely uses new colors for each print; thus each print is unique. The plates themselves are art works. They take weeks to assemble. She uniquely combines elements of sculpture and printmaking. Wenniger collagraphs captivate with their genre scenes, poetic titles reflecting her optimistic spirit. Their hand wrought, painterly surfaces shine with rich colors from heavy printmaking oil inks used. Although printmaking implies multiples, for Wenniger each print becomes a painting. Wenniger collagraphs are primarily in private homes with some in corporate collections: First Bank of New Hampshire, Bank of Boston, Fidelity Investments, Rockefeller collection.
maryannwenniger@gmail.com
www.wennigercottagegallery.com